SENSITIVE AREAS & PLAQUE AROUND THE GUMS
BUILDS A PROTECTIVE LAYER OVER SENSITIVE AREAS
TARGETS & REMOVES PLAQUE BACTERIA
HELPS PROTECT AGAINST SENSITIVE TEETH & IMPROVES GUM HEALTH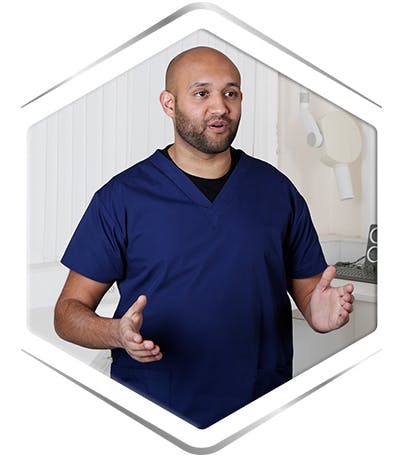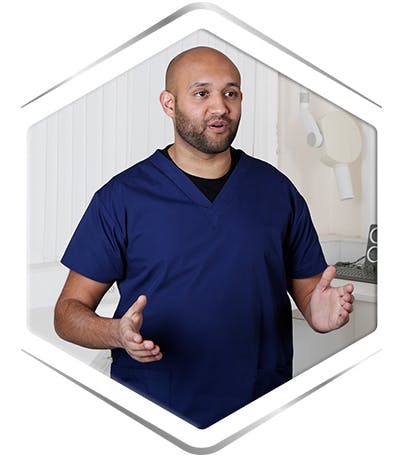 "I often see sensitivity patients with gum problems they may not be aware of. And that concerns me... They need to address both"
(Hiten Pankania. Dentist)
Hear what Dentists say

If you have sensitive teeth and gum problems, don't ignore these symptoms. The first person you should speak to is your dentist. Experts recommend that both these symptoms need specialist attention.
Tips to help manage sensitive teeth & gum problems
Visit your Dentist regularly.
It is advisable to visit your dentist for a check up. In addition to providing advice on your daily oral care routine, your dentist may recommend a professional clean to help remove stubborn plaque build up.
Brush twice a day with a toothpaste for sensitive teeth & gums.
Swap your regular toothpaste for a daily dual action toothpaste designed for sensitive teeth and gum problems. Brushing twice daily for two minutes with Sensodyne Sensitivity and Gum toothpaste is clinically proven to help sensitive teeth and support gum health.
Choose a toothbrush designed for sensitive teeth.
Regular brushing is the best way to help keep your gums healthy, however if you brush too frequently or too hard it can lead to loss of enamel and you could also develop receding gums, both of which can cause sensitive teeth. Sensodyne toothbrushes are specially designed for people with sensitive teeth.
Clean in-between your teeth with an interdental cleaner.
Cleaning with floss or interdental brush can help keep your teeth & gums healthy by removing food debris and plaque from in-between your teeth and along the gumline. Ask your Dentist for advice on how best to clean in-between your teeth.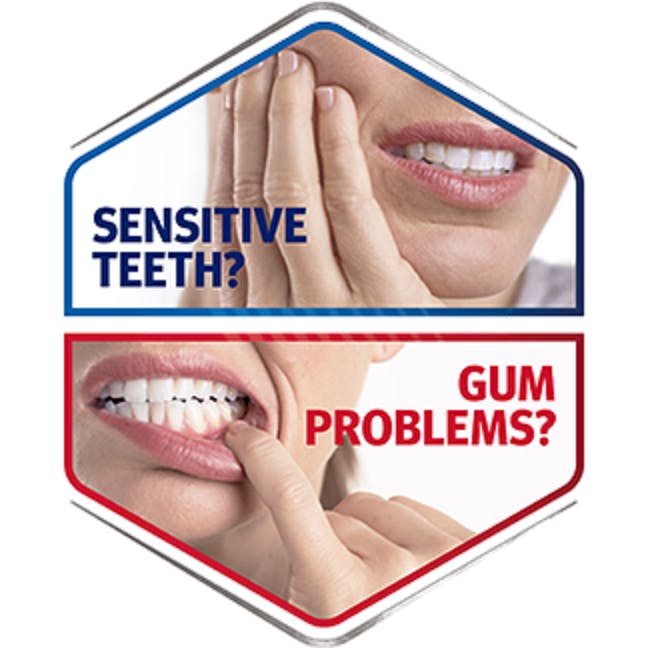 Want to find out more about the signs and causes of sensitive teeth & gum problems?

If you experience a short sharp sensation when you eat or drink something cold or hot and you notice gum problems when brushing, you're not alone. 49% of people with sensitive teeth in the UK also report signs of gum problems.
Find out more about what is causing these two problems and why you should take action.